Minimum amount that can be deposited to funds is $5.00.
SSLs.com account funds can be used to make purchases at SSLs.com.
You may add funds to your account in 2 ways:
During Checkout
When you place a product in your shopping cart, you may either:
click on Pay with Funds, or
click on Checkout and select Funds

as the source of payment on the next page.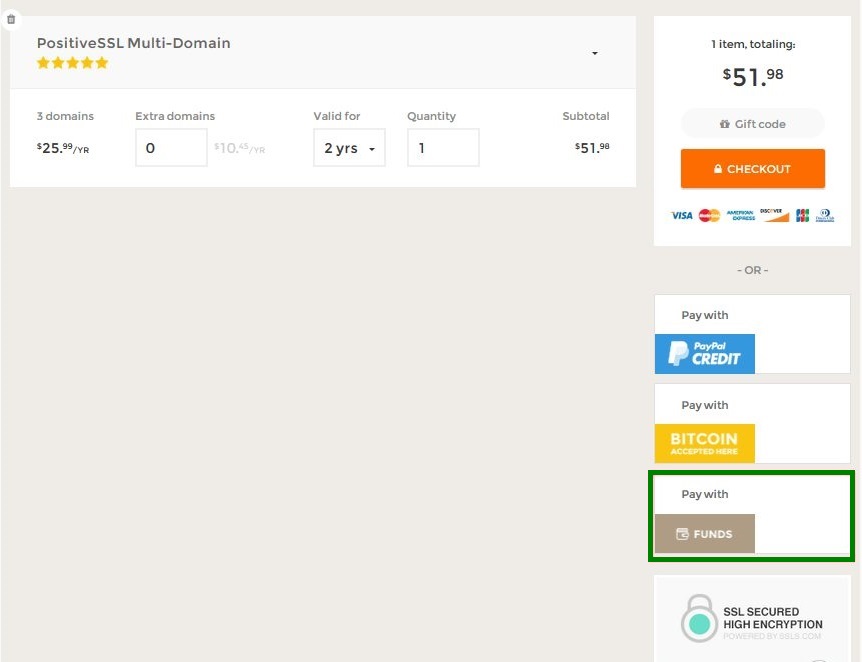 Once you have done this, the current amount of your account funds will be shown on the checkout page.
Note: If the amount added is not sufficient for the purchase, you will see a button to add the difference  next to your current balance.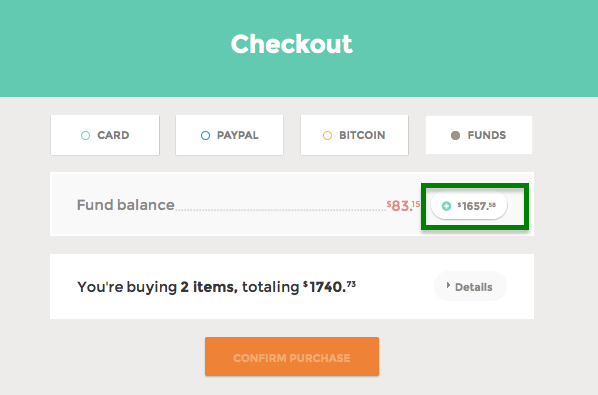 When you click this button, you will be forwarded to a page where you will be prompted to:
Enter the amount required to complete your purchase;

Choose the method of payment;

Complete the transaction details.
You will see your current balance in the upper right corner of the 'Add funds' page. Once done, click the 'Add funds' button and the specified  amount will be added to your account balance.

Once the funds are added, you may complete your purchase by clicking the Shopping Cart button.
Using "Add Funds" option in user area
To select this option, follow these steps:
Log in to your SSLs.com account;

In the upper right corner, mouse over and click the arrow button next to the email associated with your SSLs.com account;

You will be then be forwarded to an Add Funds page similar to the one described in the "During Checkout" option above. Follow the corresponding similar instructions to add funds.