If you have not received an approval email at the address selected during certificate activation, make sure that the email is working properly and resend the approval email:
1. Go to Purchased certs;
2. Click on the Certificate ID;
3. Click 'resend an approver email'.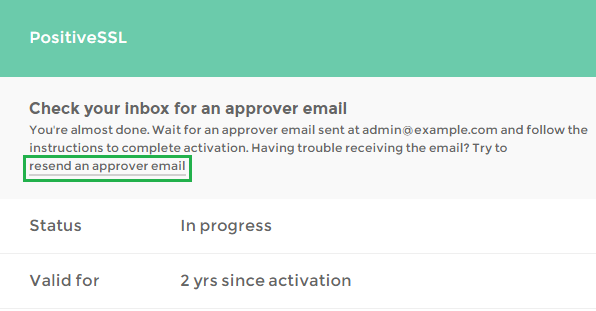 You may change the selected validation method, please contact our Support Team for that via Ticket or Live Chat.