If you've not received an approval email from the Certificate Authority at the address you selected during Certificate activation, first check your Junk and Spam boxes and make sure your email is active.
Next, you'll need to get the approval email resent to you. Follow these steps:
1. Go to My SSL;
2. Locate the certificatein questions and click Resend in front of it:

This can done from the Details page as well: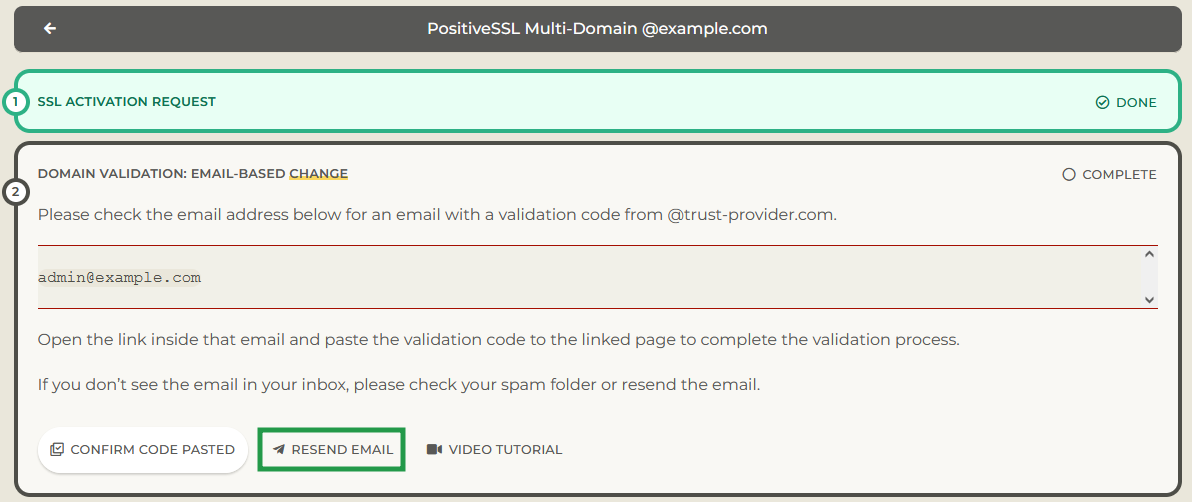 You can also get the approval email resent, change the validation method, plus a range of other convenient actions to speed up your Certificate issue, using Sectigo's SSL Validation Tool.
If you need any further help, contact our Support Team via Ticket or 24/7 Live Chat (by clicking on the blue bubble found at the lower right corner of the site).