SSL certificates are a great way to protect your customers' and visitors' data as well as convey the validity and trustworthiness of your website.

And with Google's intentions to improve the legitimacy of SSL certificates, it's a great time to get a Comodo SSL to benefit from these changes.
Google plans to improve SSL Certificate Transparency within the Chrome browser with the goal of strengthening the security and reliability of the Internet. Beginning in April 2018, Google will require all new SSL/TLS certificates issued by Certificate Authorities (such as Comodo CA) to have records in publicly-available Certificate Transparency logs.
Following this change, the Chrome browser will be able to detect certificates that were fraudulently issued by private organizations.
What's Certificate Transparency?
Certificate Transparency is a process in which HTTPS domains are reviewed via public records to verify that the SSL certificates are legitimate. By monitoring the status of all SSLs on the Internet, Google intends to empower SSL providers to be transparent about the certificates they issue.
For example, crt.sh is a simple but highly effective Certificate Search website, where you can discover if there were any SSL certificates issued for a given domain name.
Certificate Transparency makes it impossible for a Certificate Authority to issue an SSL certificate for a domain without the certificate being visible to the owner of that domain. By exposing the process, Google hopes to protect users from being duped by certificates that were mistakenly or maliciously issued.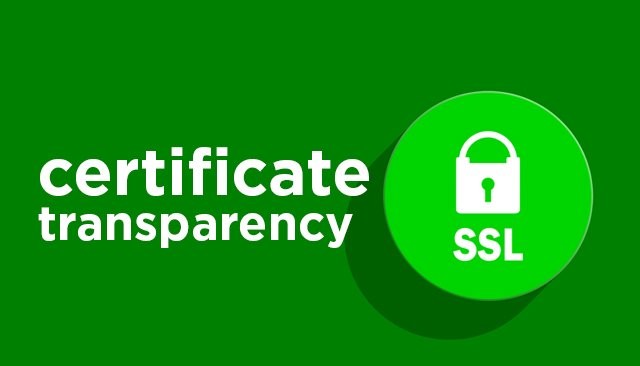 What Do Customers with SSLs from Trusted SSL Providers Need to Do?
The good news is that no action is needed. Trusted Certificate Authorities (including our partner, Comodo CA) are ready to meet this requirement. These CAs will automatically generate the required Signed Certificate Timestamps and add them to issued certificates so that Google Chrome and other browsers can ensure the certificates were issued correctly.
Still Don't Have an SSL?
There's never been a better time to get a Comodo SSL! Visit our website to select the best SSL for your website. Then you can rest comfortably, knowing your website is both secure and trusted by clients and browsers.
Cora is a digital copywriter for SSLs.com. Having eight years of experience in online content creation, she is a versatile writer with an interest in a wide variety of topics, ranging from technology to marketing.