We feel immensely proud when we consider all the wonderful sites out there that are protected by our SSL certificates, but obviously SSL certificates are just one part of the cyber security puzzle.
So we thought we'd try and give our customers a helpful overview of the wider picture. There's some great in-depth guides out there already, but we wanted to create something slightly different.
Our team felt there was a need for an easily digestible overview. It should hopefully demystify the subject and allow individuals to size up their business' situation. This guide has been created by our in-house security experts, as we wanted to share some of their expertise with the internet community.
If you're a small business owner, manager, or IT employee then we hope that this interactive guide will help to lighten the burden on you. Click tasks once they're complete and your 'security score' will update dynamically, which will help you to understand the best steps for improving your business' cyber security. Click here or on the image below to launch the guide.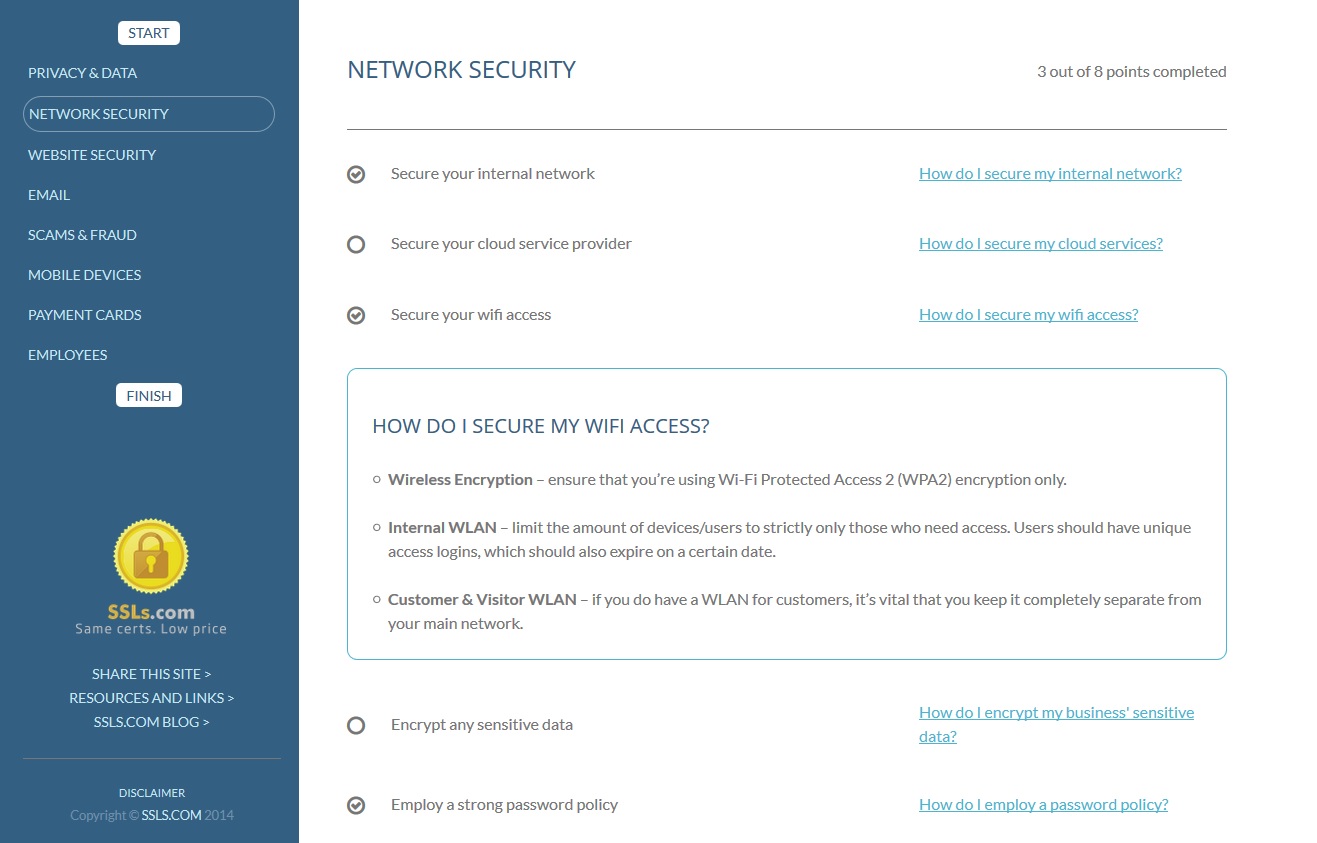 SSLs web project promotion specialist
More than 10 years of experience in search engine optimization, contextual advertising, social media and web development.