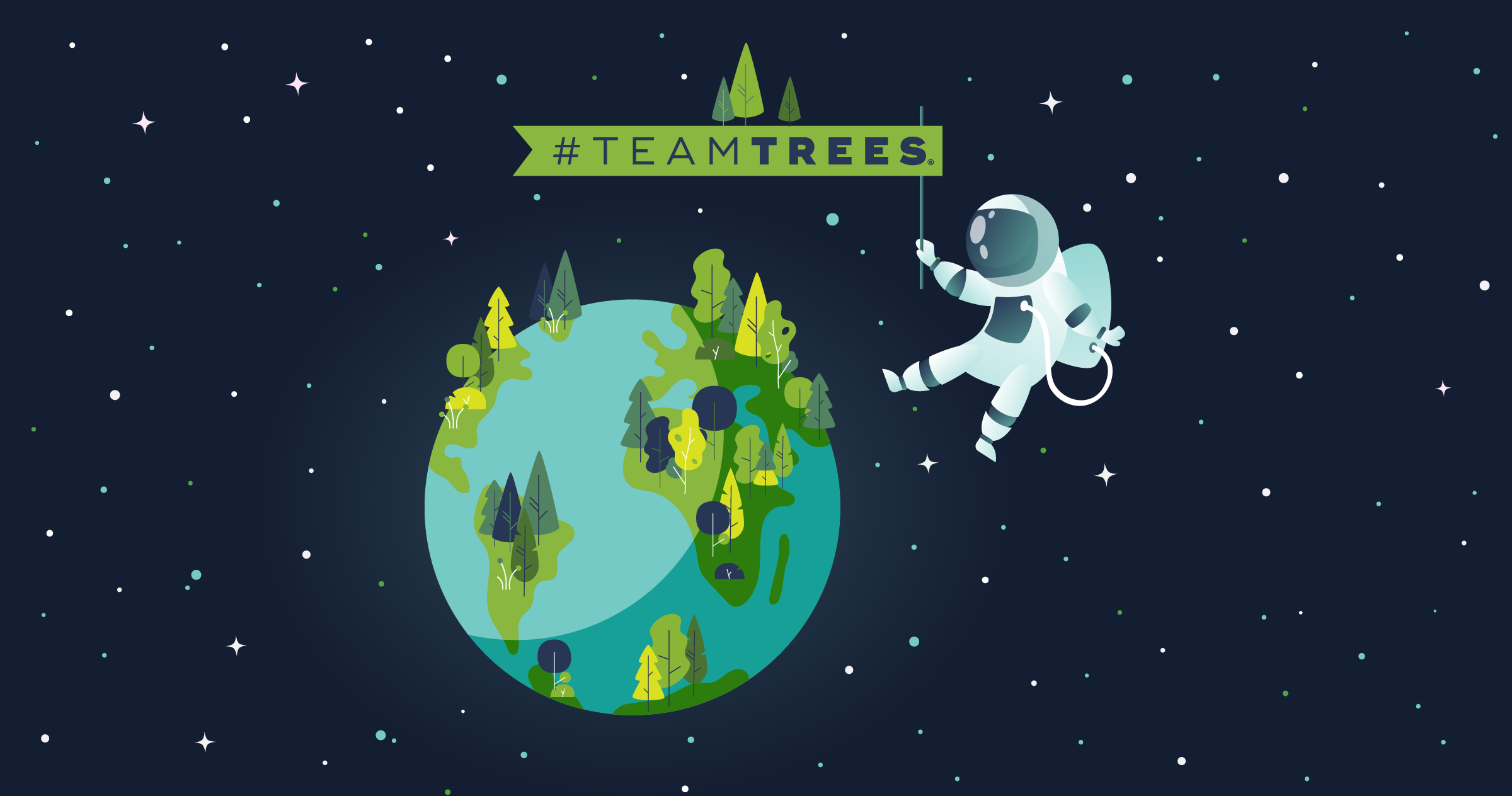 Something that's been going viral recently is the TeamTrees fundraising challenge aiming to raise $20M by the end of 2019 to plant 20M trees. So we thought we'd like to do our part too.

Who's planting trees and why?
The fundraising was started by American YouTubers MrBeast and Mark Rober. Trees will be planted in association with Arbor Day Foundation, a non-profit organization with 47 years of tree-planting experience and the same Charity Navigator rating as the American Red Cross.
Forest restoration has the most climate mitigation potential comparing to other solutions, thus it's vitally important to not only protect forests but also to restore them. Trees will be planted in forests where they're most needed across the planet over the course of 2 years.
It's been inspiring to see how many people around the world have supported this initiative: Discovery channel, Plants vs Zombies, Tesla CEO, YouTube CEO & Twitter CEO, lots of famous YouTubers and even third-graders stepped in to fight against climate change.
You can make a difference
We invite you to be a part of the solution. For every SSL you buy, we donate to teamtrees.org. Our goal is $50,000 to help them reach the $20M goal until the end of 2019. The amount of trees you'll plant is based on the number of years you choose. With some products, you'll be donating even more trees.
The fundraising will run until December 20th. In the end, we will give away TeamTrees branded hoodie and t-shirt for those 2 gardeners who planted the most trees.
Apart from donating, the best thing you can do is spread the word. Share, like and comment #TeamTrees content in social media. Tell other people about the fundraising and why it is important. Help us be as big as possible. Join #TeamTrees! Together we can literally plant a forest.