Once you finish activation of the certificate choosing email validation, it may take up to 15 minutes for the approval email to be sent.
In case you did not receive an approval email at the address you chose, make sure the address is set up correctly and resend the approval email:
1. Go to Purchased certs;
2. Click on the Certificate ID;
3. Click 'resend an approver email'.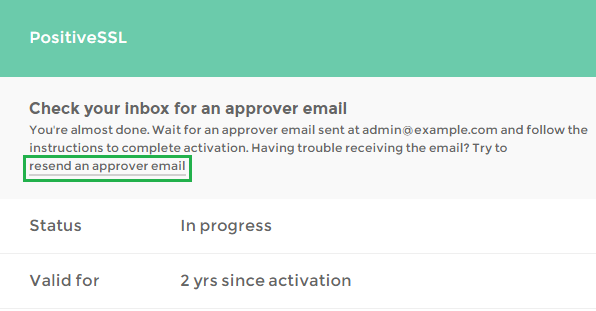 In order to change validation method, please contact our Support Team for that via Ticket or Live Chat.