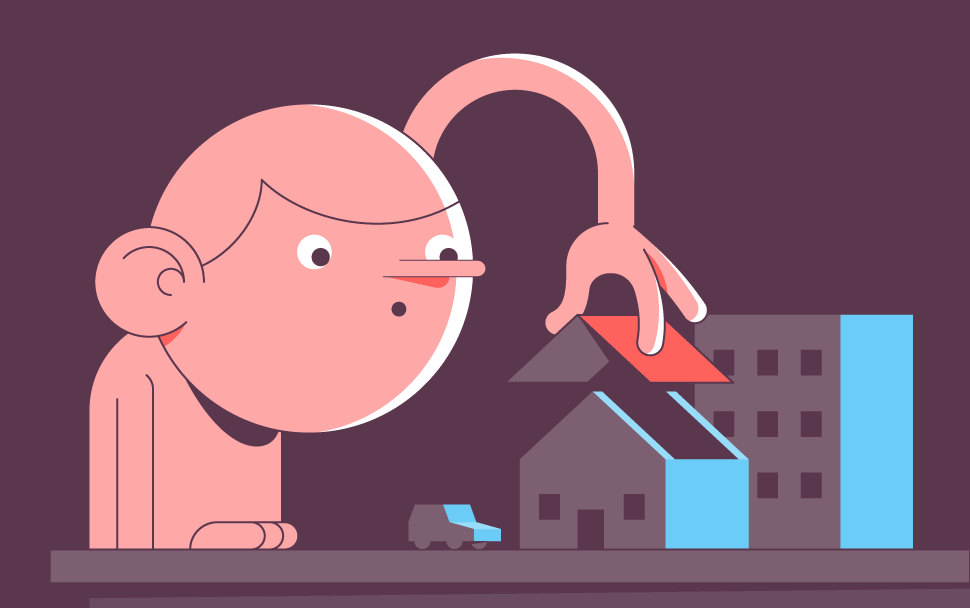 For online businesses that take credit card transactions, trust is a huge consideration. You can work hard to perfect your product offering, come up with the best deals, and market until the cows come up, but if people don't trust you, you can forget about finding success. All your efforts will be pointless if potential customers don't find your site credible or trustworthy. Trust is so important that it's even a key SEO factor ranking for Google. 

But it makes sense. Think about how you would behave in a bricks-and-mortar store. Would you make a purchase from a shady, run-down shop, where the store clerk couldn't complete the transaction until he wrote down your banking information and credit card details complete with pin code? Didn't think so. It's the same with e-commerce. Savvy Internet users don't hand over sensitive information to e-commerce stores that seem in any way suspicious.

One key area of inspiring trust is making it clear to visitors that their personal information is safe, and won't be hacked or stolen from malicious third parties mid-transaction. To that end, having an SSL on your site is a key marker of trust that will immediately set potential customers at ease.

In this blog post, we'll talk about how having an SSL certificate can help inspire customer trust in you, while also touching on some other actions you can take to build trust with website visitors.

SSLs stand for safety and security
For those not already in the know, SSL is short for Security Sockets Layer, and it's a digital certificate you can install on your site to enable the TLS protocol. This protocol ensures that users who connect to your site will have a secure, encrypted connection, where any information sent remains safe and private. SSL is indicated by several means, including "HTTPS" at the beginning of a URL, as well as the padlock symbol in the address bar.

As Internet users become more aware of potential scams and schemes, they tend to look out for certain trust markers upon loading a website. This is why the little padlock in the browser address bar has become a very powerful symbol.

Furthermore, the validation level of an SSL can make a huge difference. Validation level refers to the extent of background checks a Certificate Authority (CA) carries out on you or your business before issuing your SSL certificate. When users click on the padlock symbol, it reveals more information about the person or entity behind the website. A good rule of thumb is, the more information you have here, the more users will trust you. In terms of validation level, there are three types of SSL certificate you can get: DV, OV, and EV. You can read more about these in detail here, but the TL;DR is that OV and EV certificates will reveal more information about you and the company.

As a result, it's recommended that e-commerce stores and online businesses opt for either an OV or EV certificate. When it comes to inspiring trust, transparency is key. The more information customers have about who you really are, the more comfortable they will feel with making transactions with you. And with an SSL, you won't just be making your customer feel protected, they will be protected.

Seal the deal with an SSL site seal. This a graphic logo you can put on your site which details the CA you got your SSL from. In the case of SSLs.com, the issuing CA is Sectigo. Click here to find out more about site seals and how to put one on your site.

Other steps you can take
As mentioned, having SSL is just one element of building trust with customers. Here are three other things you can do to put them at ease:

Consider your site design
Modern, attractive site design is more important than you might think. If your website design comes across as outdated, visitors may wonder if your security is outdated too. Even a site that isn't visually appealing can have a negative impact. A study by Stanford University found that 46% of participants evaluated a website's credibility based on visual design alone. Visual design can include anything from layout and typography to imagery and color schemes. It may seem shallow, but having a good looking site that's easy to navigate will go a long way when it comes to inciting customer trust.
Don't shy away from social proof
Transparency really is key when it comes to being successful in e-commerce. People tend to value the opinions of others, and will do their research before they make a purchase (85% of consumers, in fact). Do some of the legwork for them by including reviews from third-party sites (such as Trustpilot or Shopper Approved) somewhere on your website. By including real, honest reviews, people will see that you want to do right by them, which will also strengthen trust.
Make sure you're easy to contact
Don't bury your contact information. If you seem like a faceless entity, people are less likely to trust your site. As we mentioned earlier, the more information you provide about the people behind the site, the better. Show that you are real and contactable: provide an email address, chat function, as well as your bricks-and-mortar business address. Throw in a picture of you and your team for good measure. Ensure you have customer service reps ready to deal with any problems that might arise in a timely manner. If users feel safe in the knowledge that they can reach out to a real person if something goes wrong with their order, they're more likely to become a customer (and a returning customer, at that).
Wrap up
This article outlines just a few ways you can optimize your website for trust. For more advice on how to amp up your site security while also strengthening your SSL, check out this piece.
Having SSL on your e-commerce site is also vital for PCI compliance, which you can read more about here.

To get started with adding an SSL to your site, check out the wide range of certificates SSLs.com has to offer.

Cora is a digital copywriter for SSLs.com. Having eight years of experience in online content creation, she is a versatile writer with an interest in a wide variety of topics, ranging from technology to marketing.