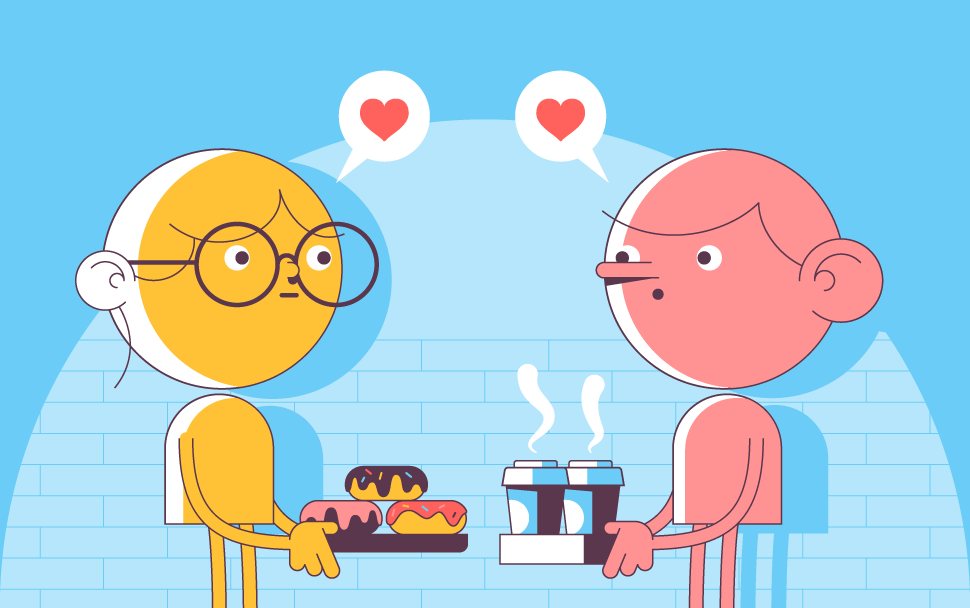 So you've decided to get an SSL certificate. Congratulations! Having SSL on your website will make a big difference to your overall website security, inspire trust in website users, and could even improve search engine rankings. All great things. 

Now comes the more tricky part: which kind of SSL should you pick for your site? This short guide should help you decide.

First, we'll briefly go over the different types of SSLs on offer. After that, we'll go through common types of websites and scenarios, and which kind of SSL we'd advise for each. It's by no means an exhaustive list, but it should serve as a good starting point for helping you choose the right SSL.
The different types of SSL certificates
SSL certificates types can be split into two categories:

Number of domains and subdomains you have
The level of validation you require
The different types in terms of domains and subdomains are:

Single-domain certificates: This type of SSL will secure the connection for one domain or subdomain.
Wildcard certificates: This type of SSL creates encrypted connections for one domain and any subdomains of one level linked to it.
Multi-domain certificates: This type of SSL will secure multiple domains or subdomains.

Validation level refers to the extent of background checks that issuing Certificate Authorities (CAs) carry out on the individual or organization behind a website. The three validation levels are:

Domain Validation (DV): This is the most basic type of validation. CAs will simply verify that you are the owner or the administrator of the website.
Organization Validation (OV): The CA will carry out more background checks into the individual or company behind the site, but nothing major. Recommended for small business websites that ask for personal data, to give visitors more peace of mind.
Extended Validation (EV): The most extensive validation level, with EV the CA will carry out a complete business vetting. This is recommended for larger business enterprises.

This was a brief overview of the different types of SSL certificates available. For more in-depth information, check out this blog post.
Which SSL is right for you?
Now, we'll outline some common scenarios and the types of SSL that are ideal for that situation.
You have single domain that's either a personal blog or simple website
If you have a single domain that's either a blog or a simple informational website that doesn't require people to hand over personal information (for instance, through logins or purchases), then a single-domain SSL with DV validation is ideal for you. Check out these:

You have a single domain that requests user data
If you have a single website that deals with one or more of the following:

E-commerce transactions
Donations
User logins
Forms
Surveys
Anything that requires handing over personal info
We recommend a single-domain SSL that has either OV or EV validation level, depending on the size of your business. Before making a transaction or parting with personal information, many users want to ensure the legitimacy of a website. With OV, and even more so EV, when a user clicks on the certificate, they will be able to find information about the people behind the website and will feel more comfortable completing the transaction.

Check out the following SSLs:

You have a single domain with multiple subdomains
For this scenario, we recommend a Wildcard SSL. With a Wildcard certificate, you can secure a single domain, its subdomains of one level (e.g. mail.example.com, blog.example.com), and any subdomains added in the future.

The validation level is dependent on the nature of the site itself and its subdomains. If they are simple informational websites you could go for for one of the following options:

Subdomains can often encompass many uses, such as forums, logins, emails, and online shops. If any subdomains require a login, transaction, or the exchange of personal information, you should check out the PremiumSSL Wildcard.
You have multiple domains
If you have multiple websites, then a Multi-Domain SSL certificate is ideal for several reasons. Not only is securing your sites under one certificate rather than several more convenient, but it may be cheaper in the long run. With our Multi-Domain certificates, you can secure 3-100 domains.

The validation level you choose is again dependent on website type. If your website portfolio is made up of simple sites that don't ask users for personal data, you could try the PositiveSSL Multi-Domain.

For sites that do require personal data, check out the following options:

Wrap Up
We hope this guide made it easier to decide which SSL is right for you. To read more about SSLs and how they work, feel free to check out more blog content. To see all the SSLs we have to offer, head on over to the SSLs homepage.
Cora is a digital copywriter for SSLs.com. Having eight years of experience in online content creation, she is a versatile writer with an interest in a wide variety of topics, ranging from technology to marketing.