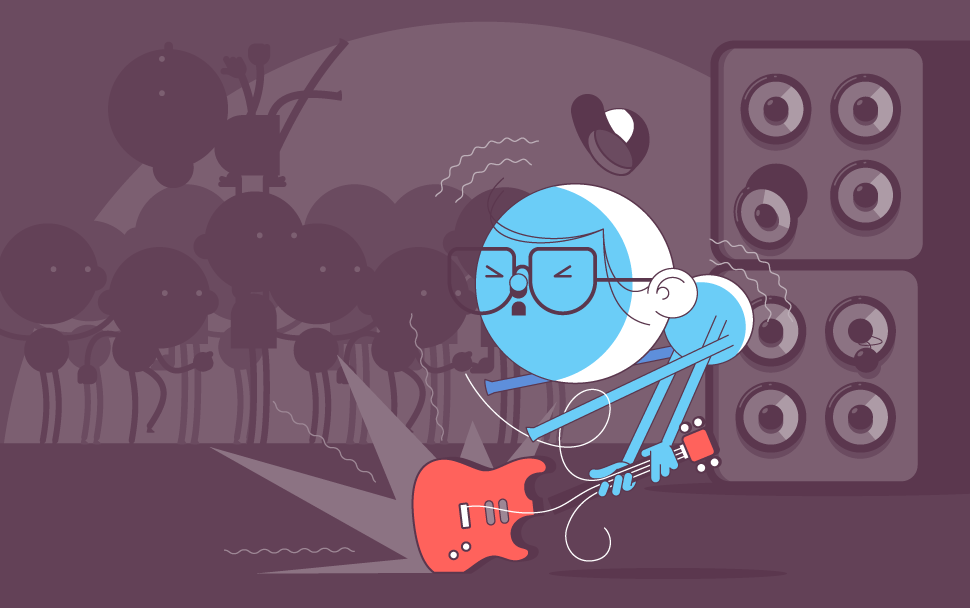 A few weeks back, we wrote an article about the rise of coronavirus-related cybercrime in 2020. While it was certainly a disturbing account of the myriad ways cybercriminals can take advantage of the unassuming general public, it was by no means an exhaustive list of the cybercrimes that have occurred in recent times. Not by a longshot.

Today, we're going to take a look at three other crime incidents that happened recently and the surprising faces behind them: teenagers.

Although it may seem surprising that people so young can be the masterminds of such sophisticated acts of destruction, it shouldn't come as too much of a surprise. Generation Z has grown up entrenched in technology. As a result, they tend to be far more tech savvy at an earlier age than the generations that have come before them.

Without further ado, here are the teens you should know about.
The "evil geniuses" accused of cryptocurrency theft
A teen hacking ring led by New York, teen Ellis Pinksy, stands accused of stealing $24 million in cryptocurrency from blockchain advisor Michael Terpin. According to Bloomberg, Terpin claims that the ring hacks into the phones of those with large cryptocurrency holdings by manipulating employees working for the victims' Internet providers. Apparently, this isn't Pinksy's first time at the hacking rodeo — according to Terpin's lawsuit, Pinksy (now 18) boasted to his friends that he began stealing cryptocurrency at the tender age of 13.
The hacktivist who defaced 51 US business websites
In September of this year, Iranian teenager Behzad Mohammadzadeh was indicted for allegedly vandalizing a large number of websites alongside an accomplice whose age is unknown. The pair defaced these sites with anti-American sentiment. Mohammadzadeh is also believed to have defaced 1100 websites around the world. They have been charged with committing intentional damage to a protected computer and conspiracy to commit intentional damage to a protected computer.
The teen allegedly behind the great Twitter hack of July 2020
Last but certainly not least, Florida teen Graham Ivan Clark was arrested in August 2020, accused of being the leader in a Twitter hack that led to the takeover of multiple high-profile accounts, such as Kanye West and Elon Musk. The 17-year-old allegedly pretended to be a member of Twitter's IT department and took over the accounts using the social media giant's own admin tools. Once Clark's team of hackers gained access to these accounts, they posted tweets directing millions of followers to send bitcoin to them.

Like Ellis Pinksy, this wasn't Clark's first foray into the world of hacking and scamming, according to The New York Times. Starting with small-time scams on Minecraft, he moved on to the world of Bitcoin theft when he was 15.
What happens to teen cyber criminals?
That all depends on the size and scope of the operation and how bad it is. (And, of course, whether or not they get caught.) With the incidents mentioned above, the criminals in question are either still on trial or wanted by the FBI. Many accused of such crimes end up in prison. However, that's not the only possible outcome.

The BBC in 2019 reported about teen hackers who were given a "second chance". Bluescreen, a cyber security consultancy and IT training academy in the UK, has taken on several young people accused of minor, non-malicious cybercrimes who were deemed capable of reform by authorities. If a teen hacker decides to go down the ethical route, they'll likely build a solid career out of the skills they've gained as a hacker.
Wrap up
While these tales of young hackers are a fascinating trend, if you're already security conscious and take the necessary precautions to protect your digital devices, you shouldn't have much to worry about. For general tips on how to protect yourself online, why not read these articles on phishing scam sites and other ways to protect your site besides SSL.
Meanwhile, if you have a website that isn't yet secured by an SSL certificate, check out the range of affordable options we have to offer.