Here at SSLs.com, we keep a watchful eye on the latest website security trends, so we can always be sure we're offering our clients the best SSL products available.
We're also dedicated to offering the best shopping experience on the web. That's why we've recently redesigned our entire website and moved it to a more robust platform. The new and improved SSLs.com is faster, easier to use and more interactive and it provides a better support experience.
The development and design process took almost a year. So we're really excited to share our cleaner, smarter, more user-friendly SSL store with you. What's different at the new SSLs.com?
A More Robust Platform
Growing businesses sometimes expand beyond what their web platforms can handle. That's what happened here. The growth of SSLs.com has created the need for a stronger, more powerful framework, one that can handle our business. We spent several months examining the options, and we're confident this new platform is the most secure, robust, high-performance infrastructure available—exactly what our clients deserve.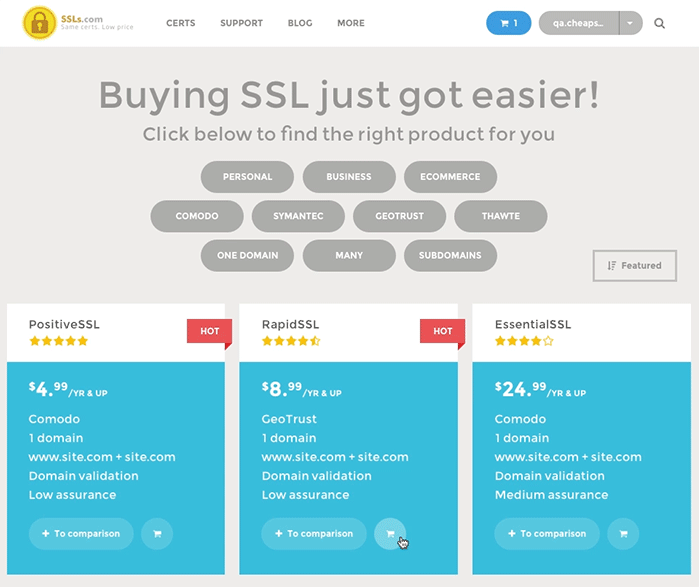 Better Client Support
Starting now, you can reach all of our support services—live chat, Knowledgebase, News, Support ticket system—from one place, the Helpdesk.
In our refreshed Knowledgebase, you'll find useful guides and articles on SSL products, as well as updated search functionality. We've made it easier for you to find more info about the specific topics you care about, and we're constantly adding new helpful articles in response to your requests and frequently asked questions.
Simpler Product Filtering
There are many different SSL certificate options available at SSLs.com. Though all our products provide security, accountability and trust, SSLs are not all the same. We've added an array of new filters on our redesigned site, to make it easier to find the right SSL for every situation.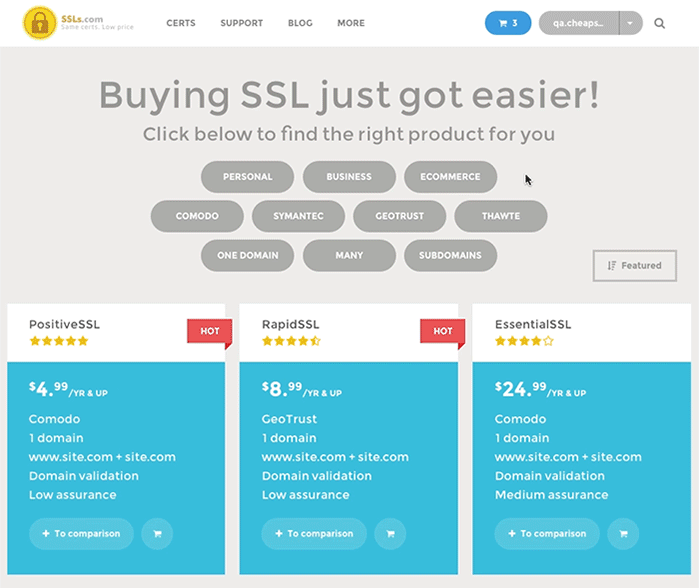 You can now filter SSLs by:
It's a simple matter to add and remove filters, so you can always find exactly what you're looking for. Also, SSL products on the new site are differentiated by color:
Better User Experience
Our improved navigation provides quick links that let you cross deep into the site, directly from the homepage. And that new powerful platform means you get a better front-end experience, with shopping and client areas that are cleaner, faster and more intuitive.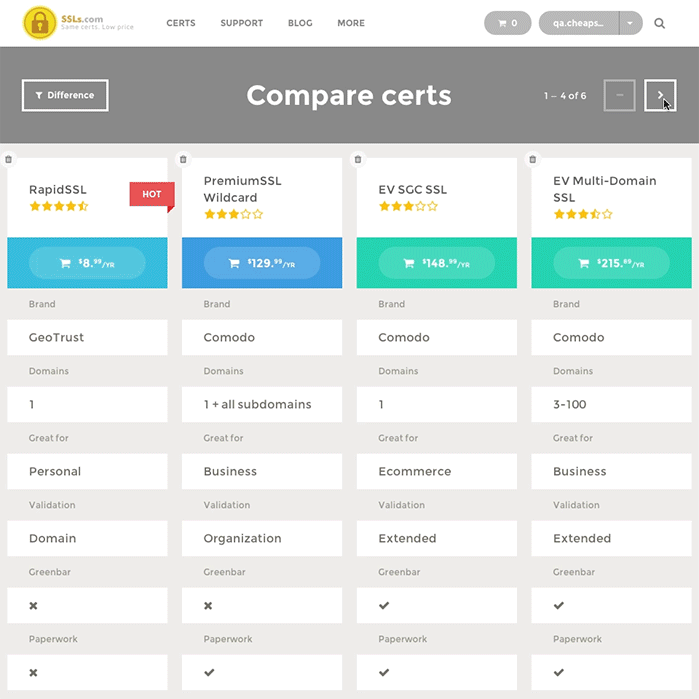 More Reasons to Smile
Online security is a weighty matter, and it's important to choose the right protection for your website. Still, we think it's okay for people to enjoy themselves while conducting the serious business of selecting and implementing SSL certificates. To that end, we've taken a more lighthearted approach to presentation and messaging. As you move through the redesigned pages of SSLs.com, you may encounter silly slogans, goofy cultural references, Space Invaders, or even Packman. We hope you don't mind 😉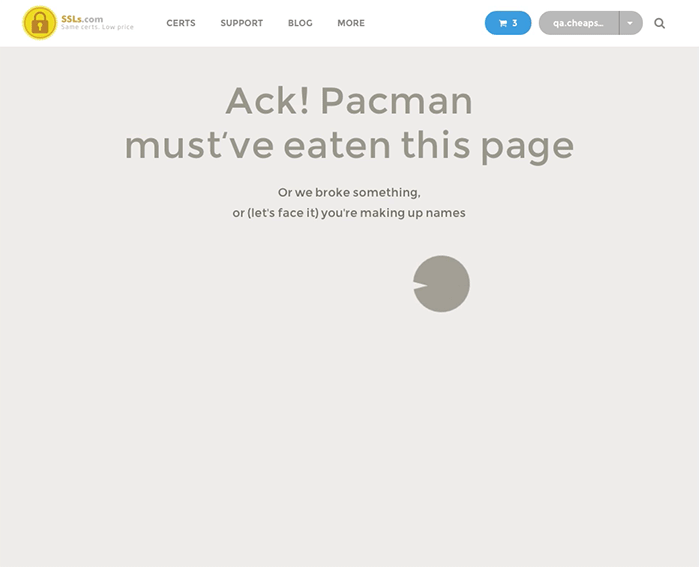 One thing hasn't changed: SSLs.com is still your trusted source for the best SSL certificates at the lowest prices. We're stoked about our store's new look and functionality, and we think you'll love the new site too.
Tell us what you think! Take a look around and then drop us a line via Twitter, Facebook, G+ or support@ssls.com.
SSLs web project promotion specialist
More than 10 years of experience in search engine optimization, contextual advertising, social media and web development.